Deposit and Withdrawal on Exness using Ozow in South Africa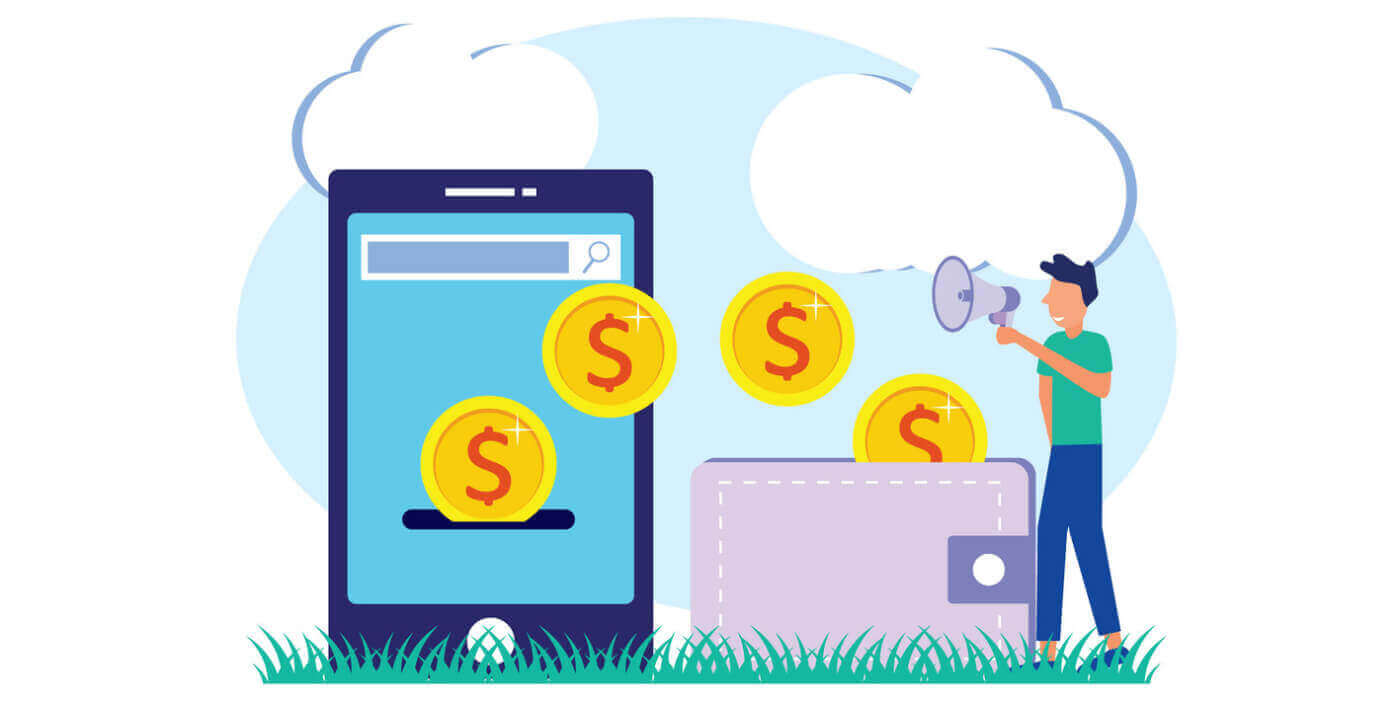 Using Ozow in South Africa
It's easier than ever to fund your Exness account with Ozow, available for online transactions that work with major banks in South Africa. There's no commission when depositing into your Exness account with this payment option. Though withdrawals must be made using the MyBux payment system, these are offered free of charge too.  
Here's what you need to know about using Ozow:
| | South Africa            |
| --- | --- |
| Minimum Deposit | USD 10 |
| Maximum Deposit | USD 900 |
| Minimum Withdrawal (with MyBux) | USD 5 |
| Maximum Withdrawal (with MyBux) | USD 550 |
| Deposit Processing Fees | Free |
| Withdrawal Processing Fees | A fee may be applicable depending on your mobile operator |
| Deposit and Withdrawal Processing Time | Instant* |
*The term "instant" indicates that a transaction will be carried out within a few seconds without manual processing by our financial department specialists.
Note: The limits specified above are per transaction unless mentioned otherwise.



Deposit with Ozow
1. Go to the
Deposit
section in your Personal Area, and choose
Ozow
.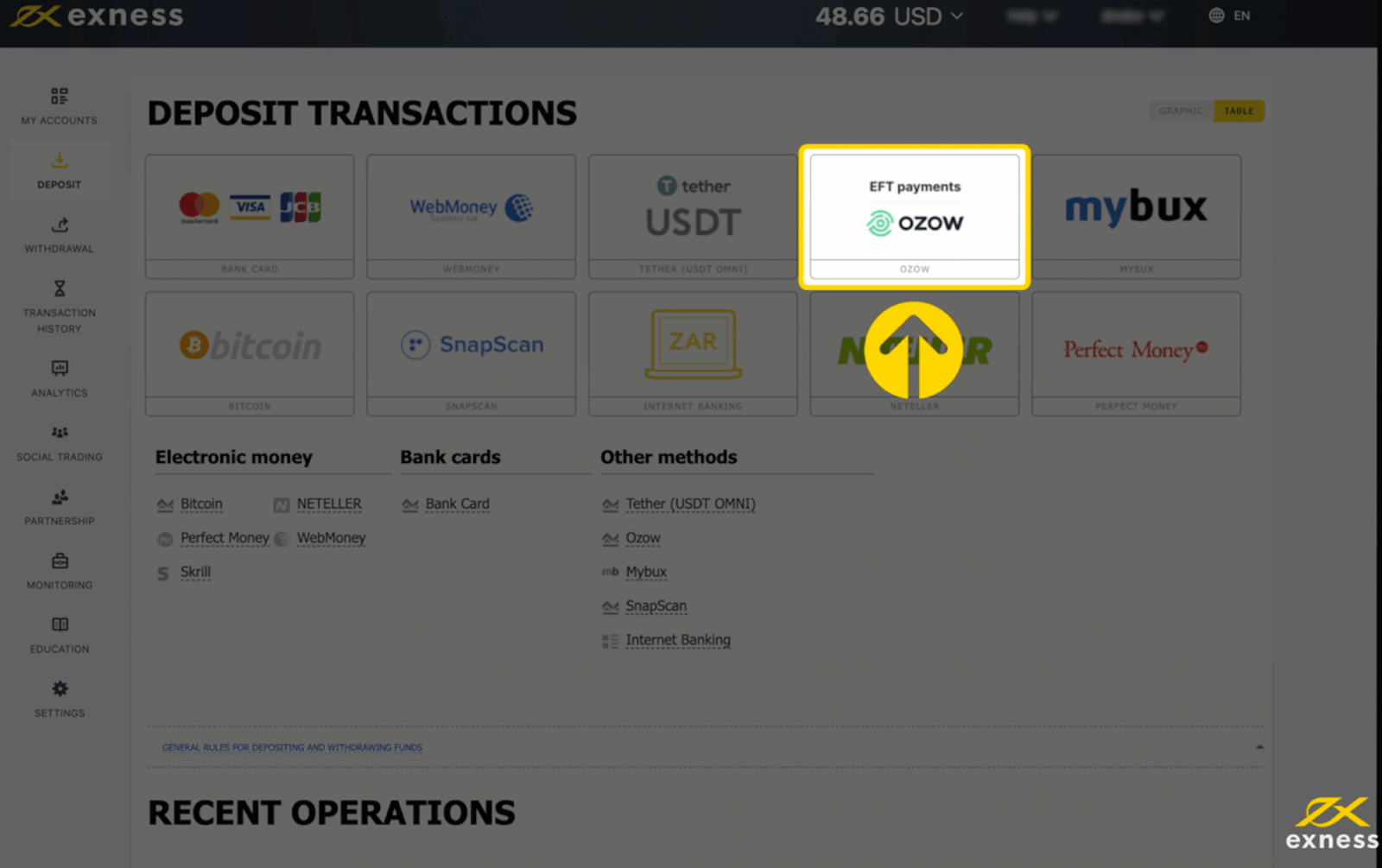 2. Select the trading account you would like to top up, as well as the deposit amount, then click
Next
.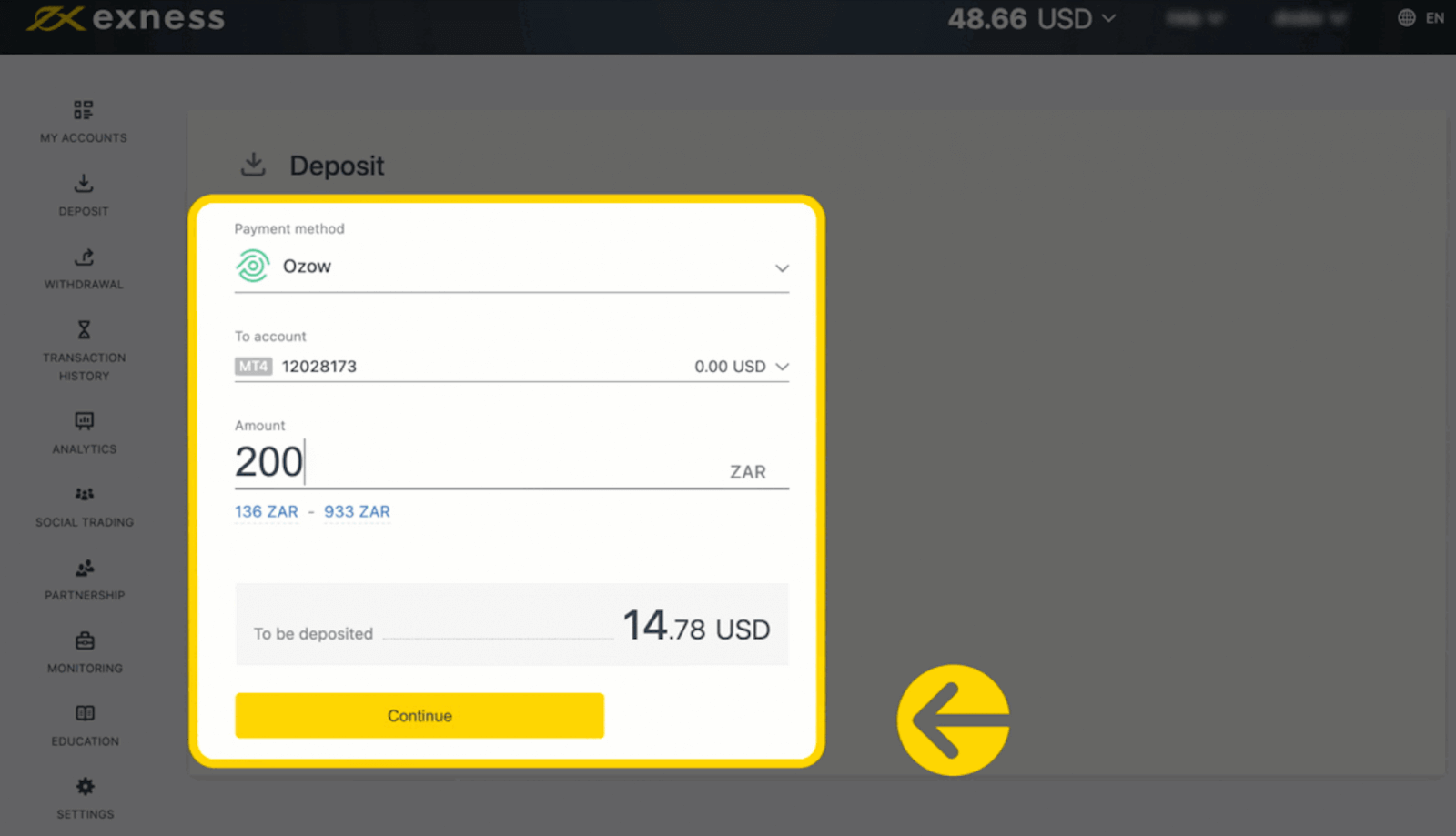 3. A summary of the transaction will be presented to you; simply click
Confirm
 if you are happy to continue.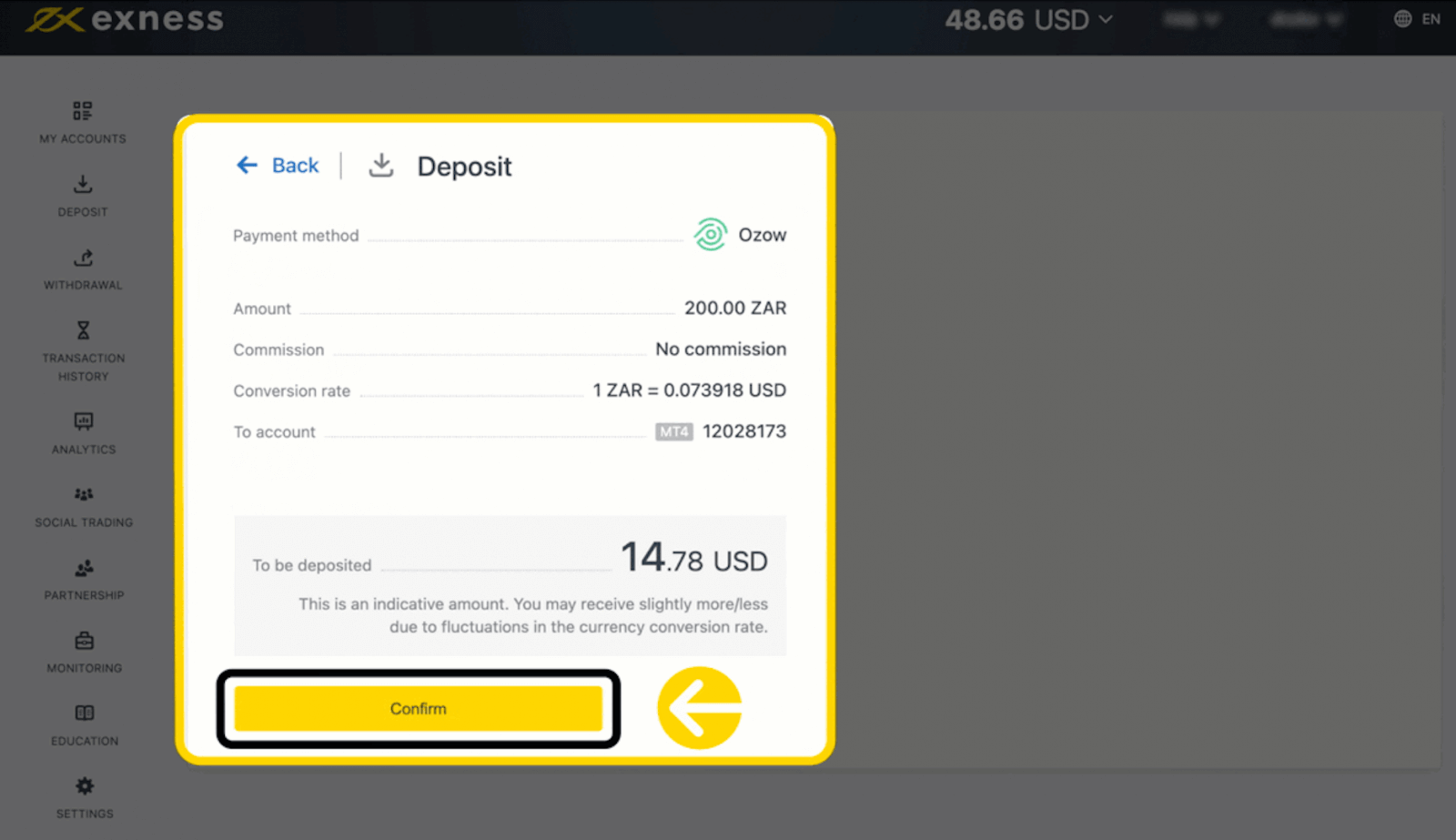 4. Now confirm your registered phone number (this must be the same one registered with Ozow), then click
Pay
to continue.

5. You will be redirected to a page where you are prompted to select your bank.
6. After logging into your online account, continue to follow the prompts to complete your transaction.
Withdrawal with MyBux
1. Click 
MyBux 
in the 
Withdrawal 
section of your 
Personal Area.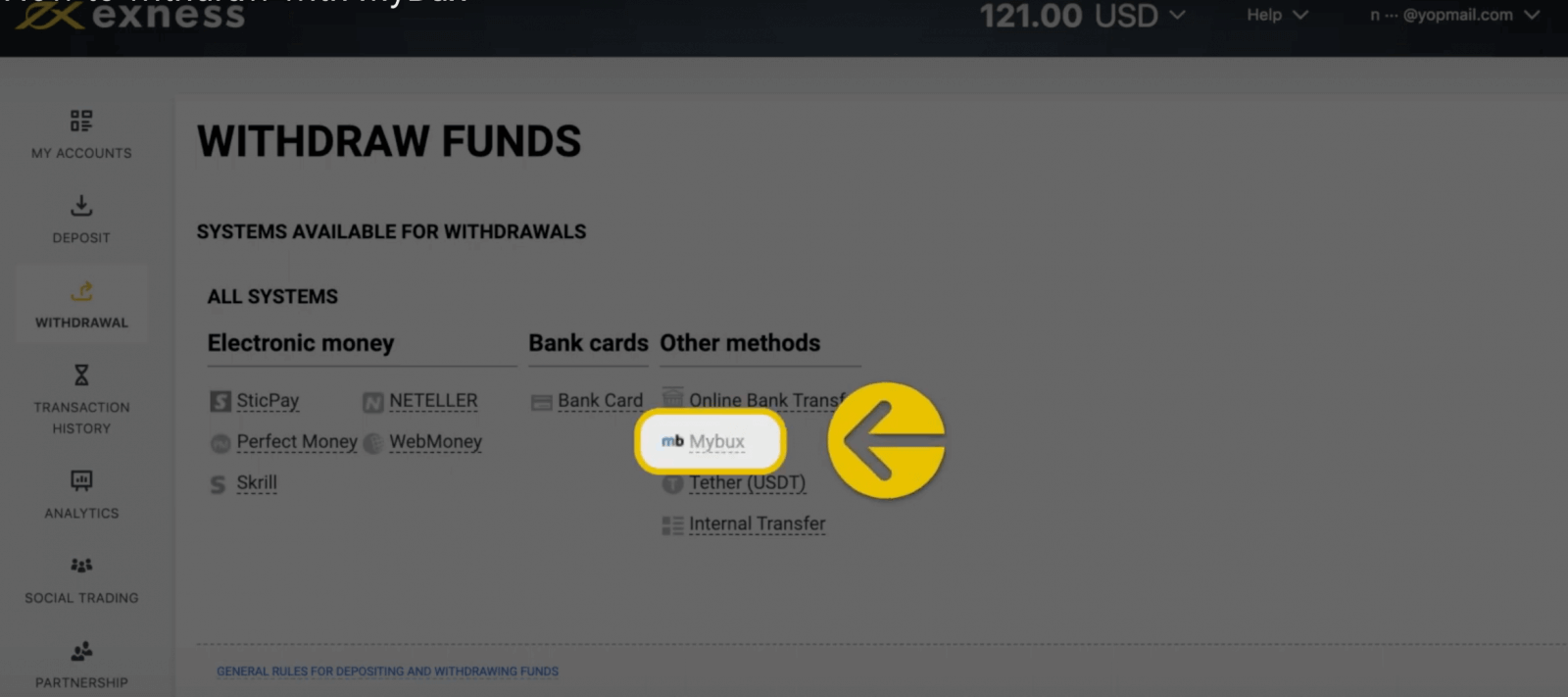 2. Select the trading account you would like to withdraw funds from, the chosen currency of withdrawal, and the withdrawal amount. Click 
Next
.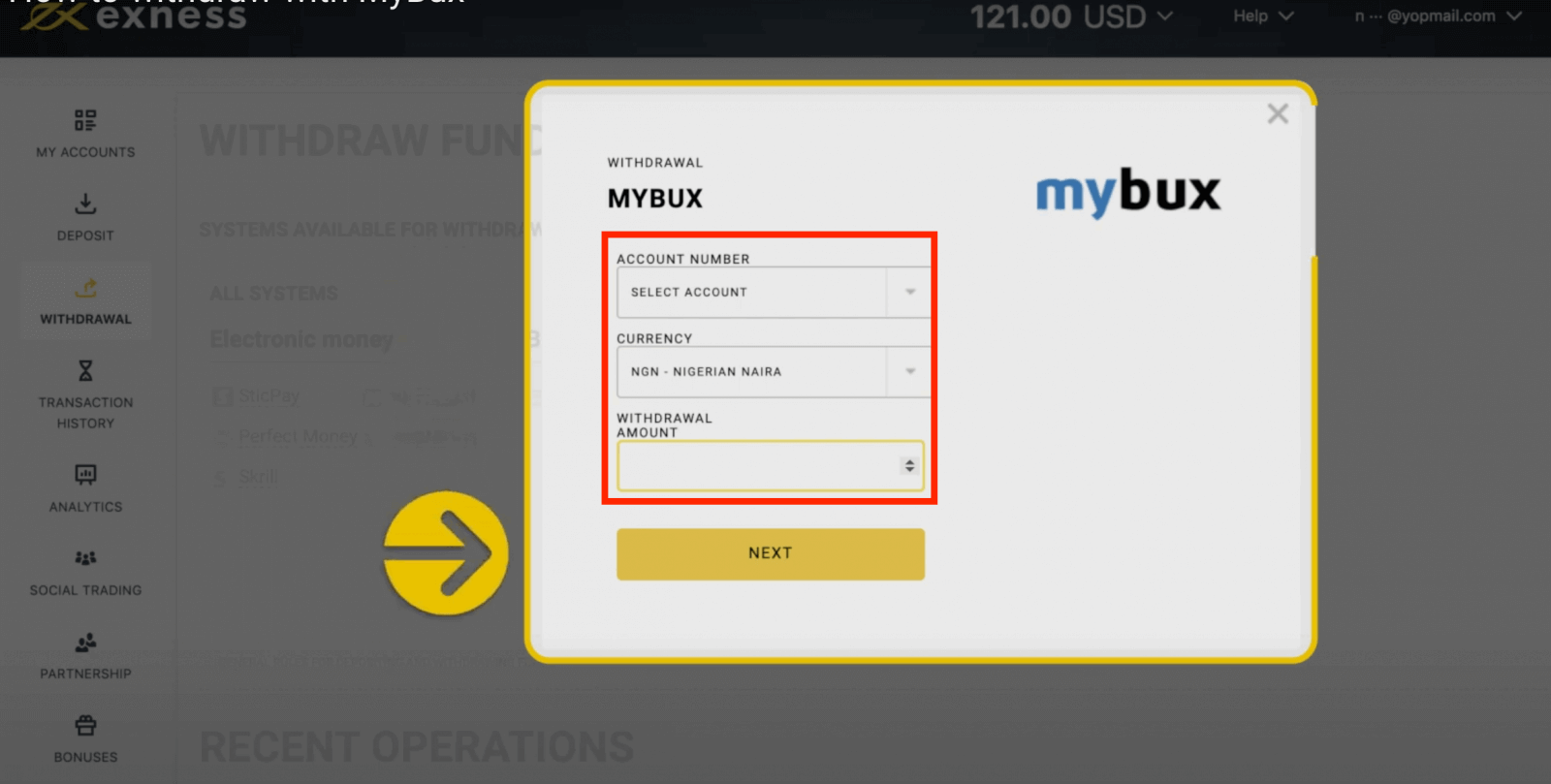 3. A summary of the transaction will be shown. Enter the verification code sent to you either by email or SMS depending on your Personal Area security type. Click
 Confirm withdrawal.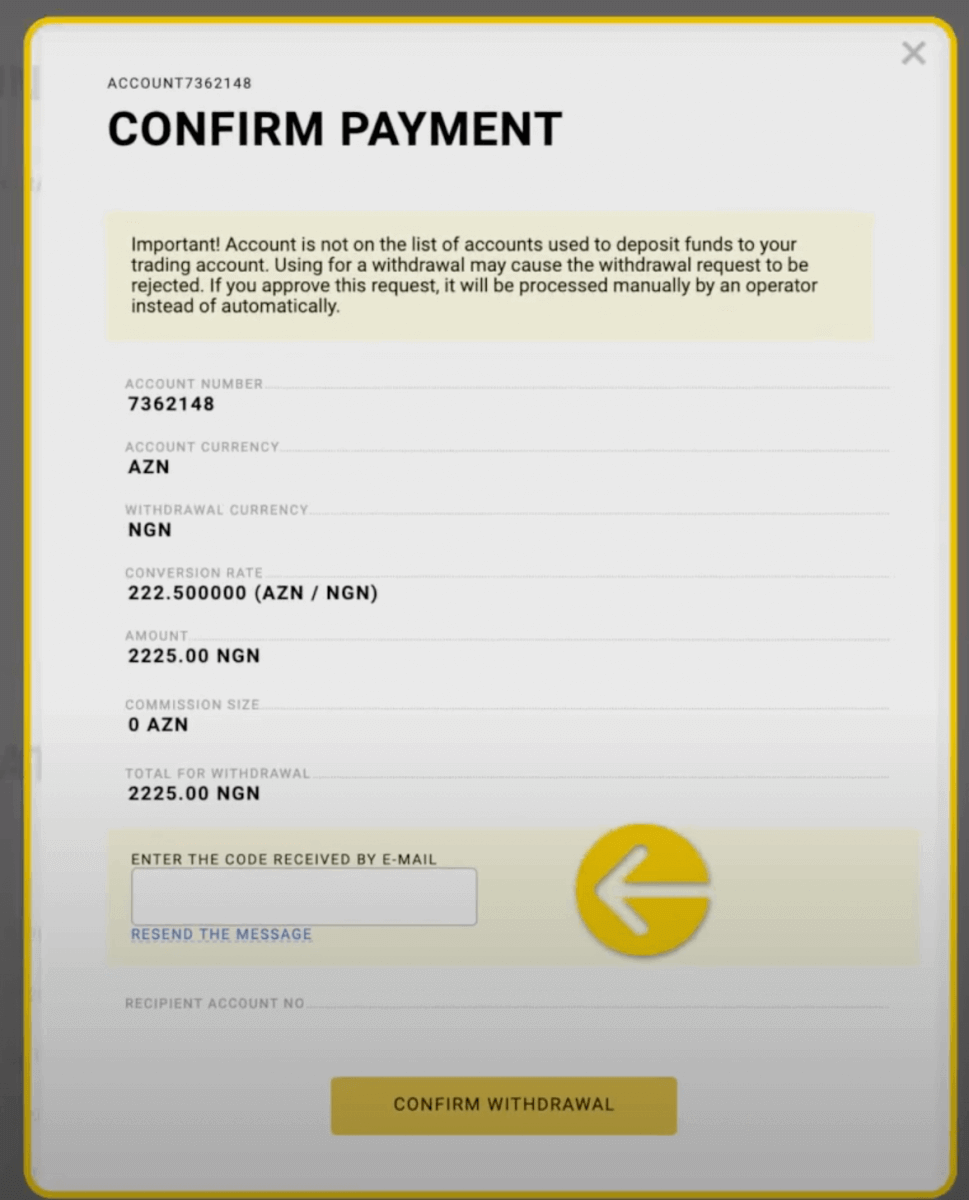 4. On the next screen, please provide:
 Email address (details about your MyBux voucher to the value of the withdrawal amount will be sent here).
 Phone number (this is the phone number that will be linked to the MyBux voucher for withdrawal).
When done, click Confirm.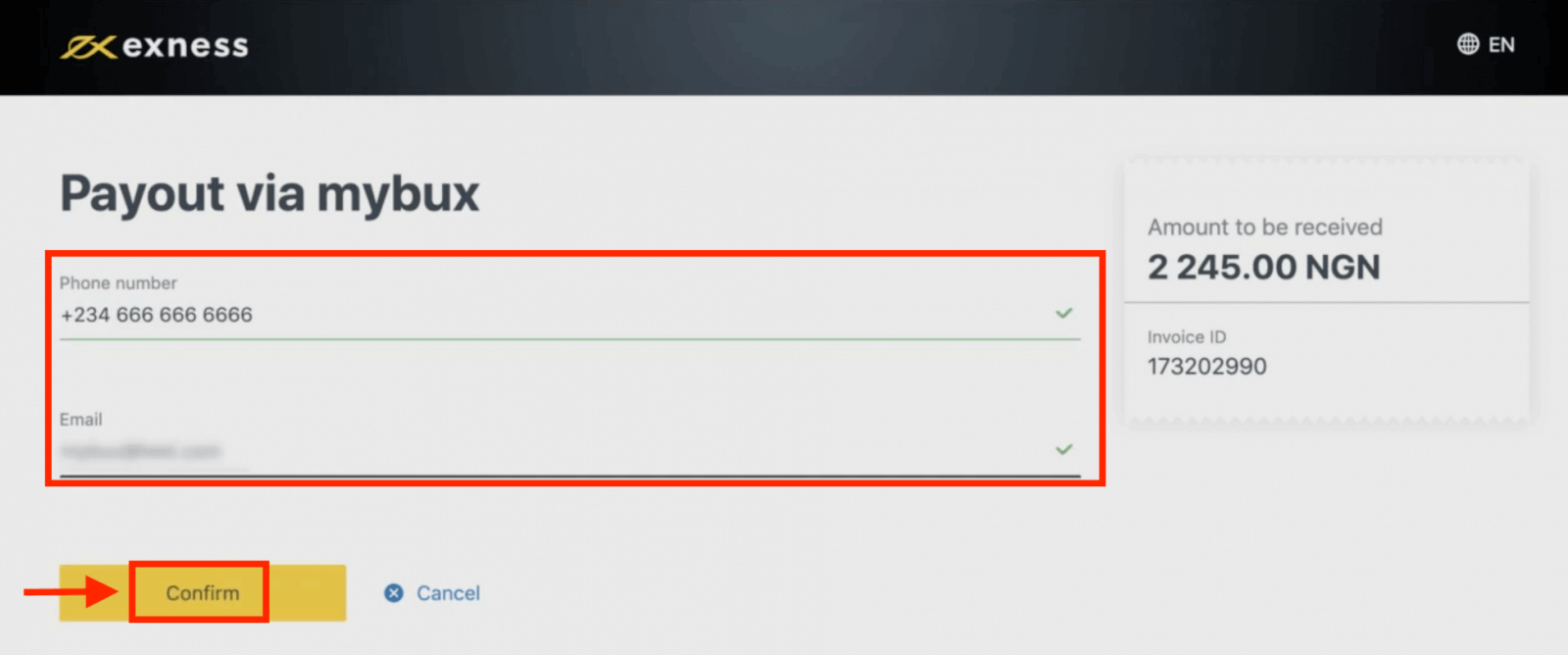 5. A confirmation page will be presented to you, with the withdrawal process complete. You can now redeem your MyBux voucher on MyBux.co.za under 'Cash Out mybux', following the instructions presented on the site.